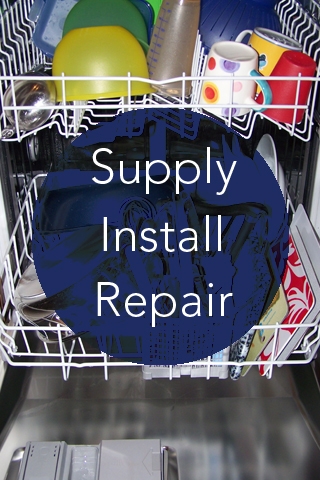 Services - Dishwasher Supply, Install & Repair
Dishwashers are a necessity in households these days, they save valuable time and when they break down – you know about it! A-Tech Appliances have over 15 years experience repairing dishwashers for most brands and models. Mark will assess the dishwasher and provide a quote for your consideration.
A-Tech Appliances also supply and install quality dishwashers. Mark can suggest and give advice on a variety of brands available on the market and provide you with a competitive quote to supply a new dishwasher and install it.
Brands
A-Tech Appliances service for dishwashers include: AEG, Ariston, Asko, Bosch, Conia, Dishlex, Electrolux, Fisher & Paykel, Haier, Kleenmaid, LG, Maytag, Miele, NEC, Nobel, Samsung, Simpson, Technika, Westinghouse, Whirlpool